The group started in 2002. The members were; Steve Vervaet, Michael Schiavo, Rich Gutches and Joel Katz. Joel left the group after a few months and was replaced by Gary Bonner who wrote the song Happy Together and performed by Flo and Eddie (The Turtles). Gary left the group after 6 months and was replaced by Ron Febba. The group continued on until 2011 when it was revamped to the current lineup.

The picture below is from our first gig.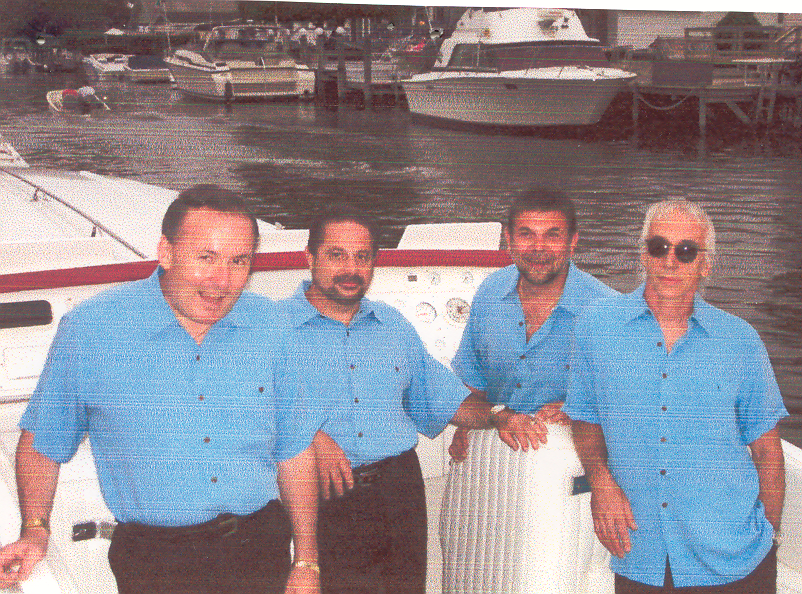 Rich, Steve, Michael and Gary.